Quantifying the Value of Packaging as a Strategy to Prevent Food Waste in America
Quantifying the Value of Packaging as a Strategy to Prevent Food Waste in America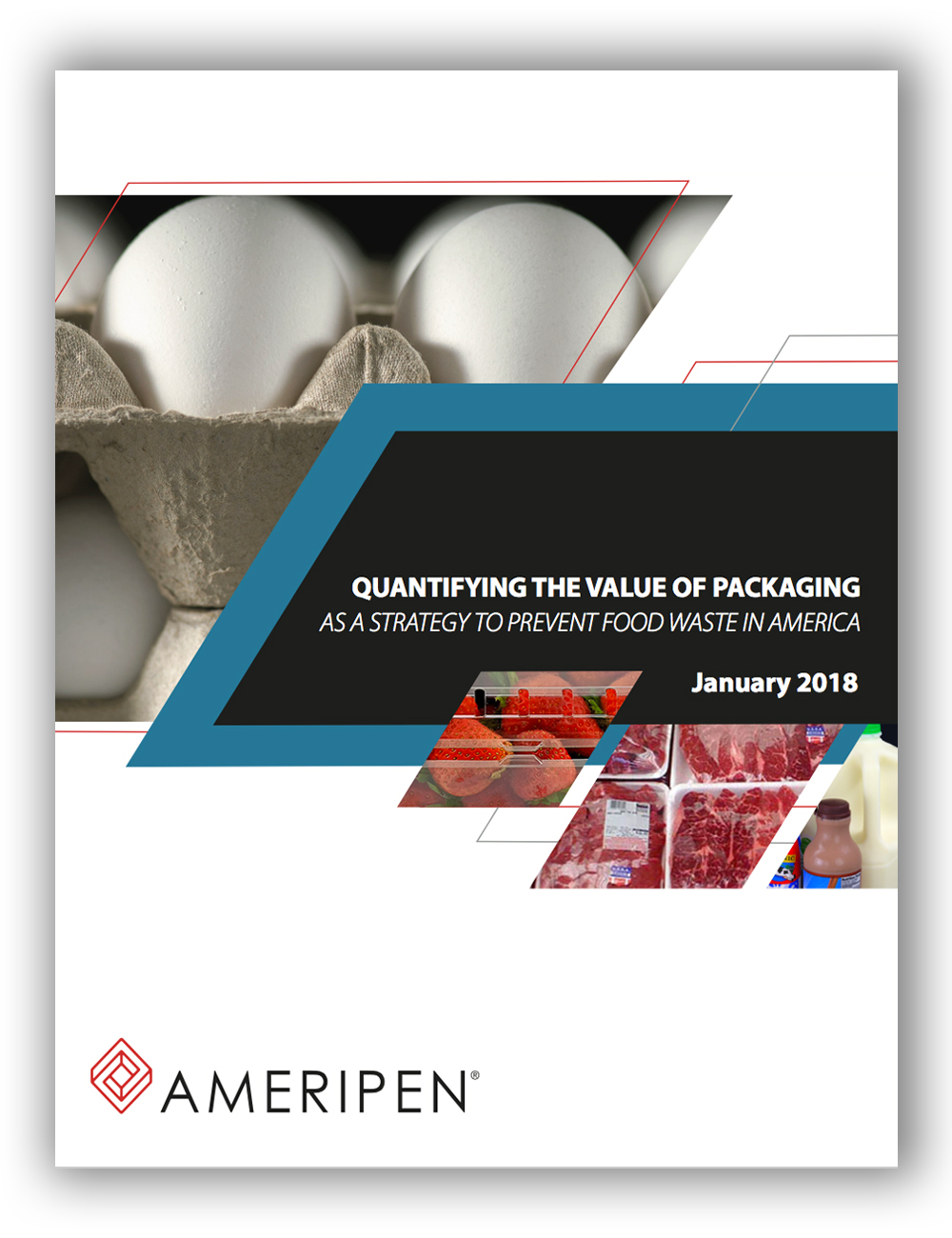 The issue of food waste is a growing concern. Food waste is the largest single material in landfills across the US and is a significant contributor to global greenhouse gas emissions. Packaging is a key strategy that has been shown to be effective in the fight to prevent food waste, yet when we examine policy and funding trends there is limited recognition of the role that packaging can play.
In a groundbreaking study AMERIPEN has explored the value of packaging in preventing food waste. By comparing results of food waste in the US for fresh foods, this work identified a correlation that shows the fresh foods with the highest percentage of wastage utilize the least amount of packaging. This correlation was further confirmed by looking at global data across multiple countries.
Diving deep into packaging design, AMERIPEN identified that packaging optimization strategies can play a dramatic role in the fight against food waste if adopted more broadly, especially for fresh foods. By integrating feedback from consumers, industry leaders, and policy-makers, AMERIPEN concludes that packaging could play a more significant role in reducing food waste at less cost than previously understood.
AMERIPEN's 3 key steps to recognize the value packaging can play in reducing food waste:

1 - Packaging is an under-utilized solution that can significantly reduce food waste. Public perception of packaging must shift from a source of waste towards a means of preventing food waste
2 - Additional data is needed to help educate and inform consumers how to better utilize packaged food products to prevent food waste.
3 - Increased collaboration between industry and government with regards to waste policies will be key to recognizing the value of packaging in preventing food waste.